Extracting the Truth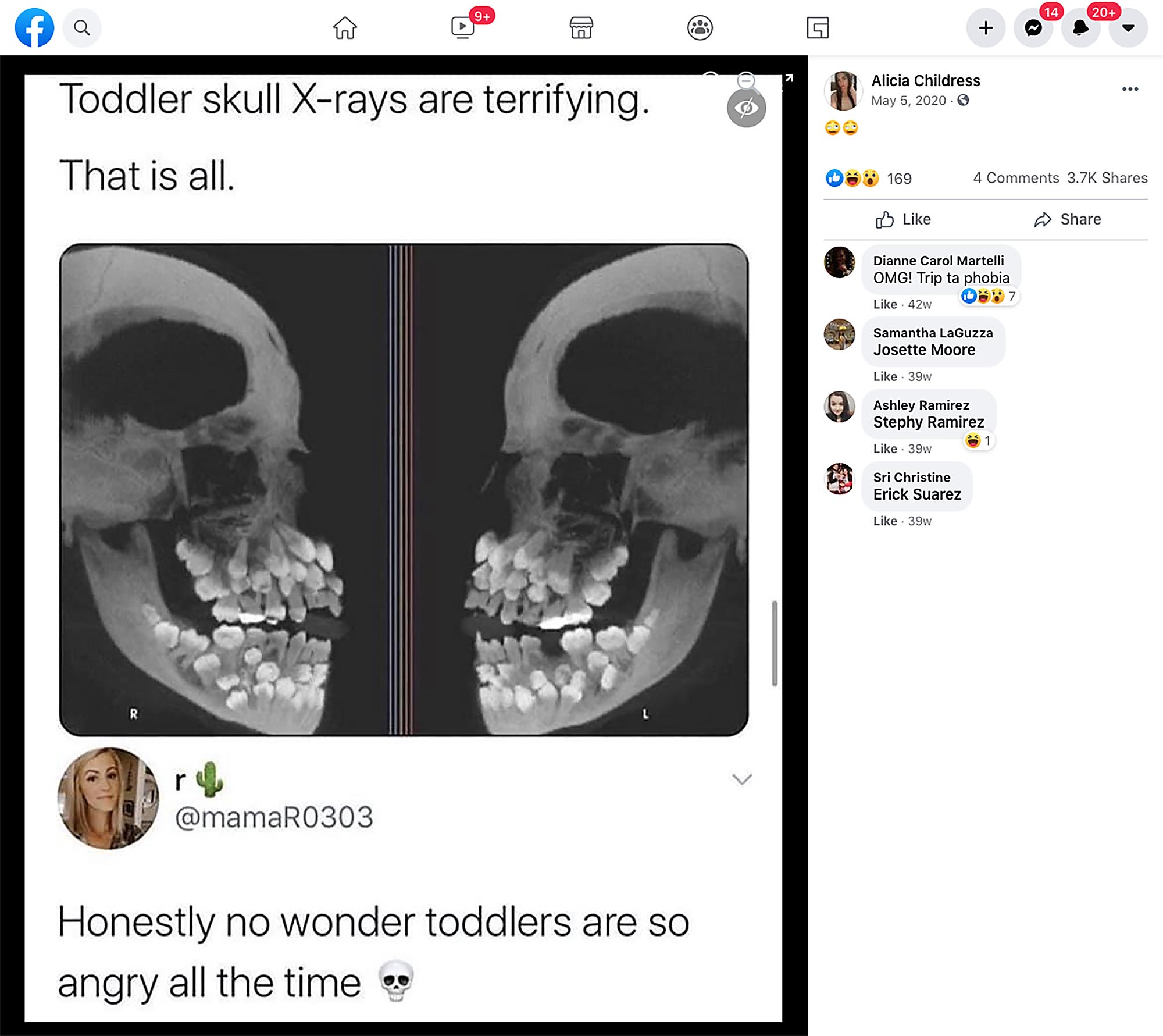 The Claim
Toddlers have skulls horrifyingly jammed with dentition. They're born with baby teeth plus forthcoming adult teeth. "Honestly no wonder toddlers are so angry all the time." Evidence: pediatric x-rays showing a child's jaw, right view, left view. Teeth jut in all directions like schooling fish fleeing a barracuda. (An x-ray is a photograph. Instead of visible light, x-ray images employ a different portion of the electromagnetic spectrum—the shorter wavelength immediately below ultraviolet light.)

The Lie
The x-rays show an extreme case of hyperdontia—surplus teeth. They do not depict a standard issue child, but a freakish outlier. The photographs show "an unusual case of multiple hyperdontia in a girl aged 11 years 8 months with 31 supernumerary teeth," states an article in the October 2011 issue of the American Journal of Orthodontics and Dentofacial Orthopedics. (Subscription comes with a free lollipop, or should.) In short, a normal human is born with 32 teeth. This human came with 63.